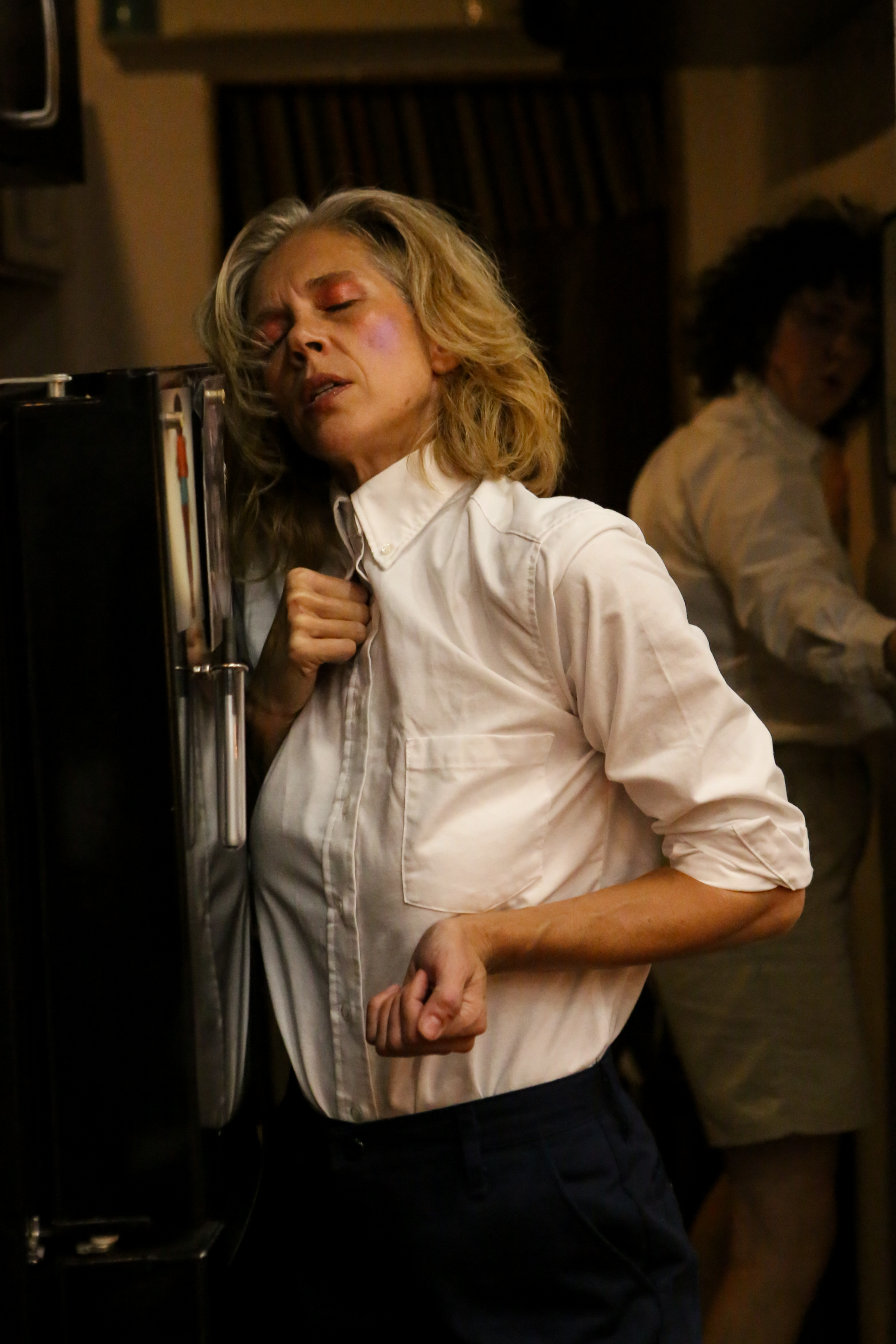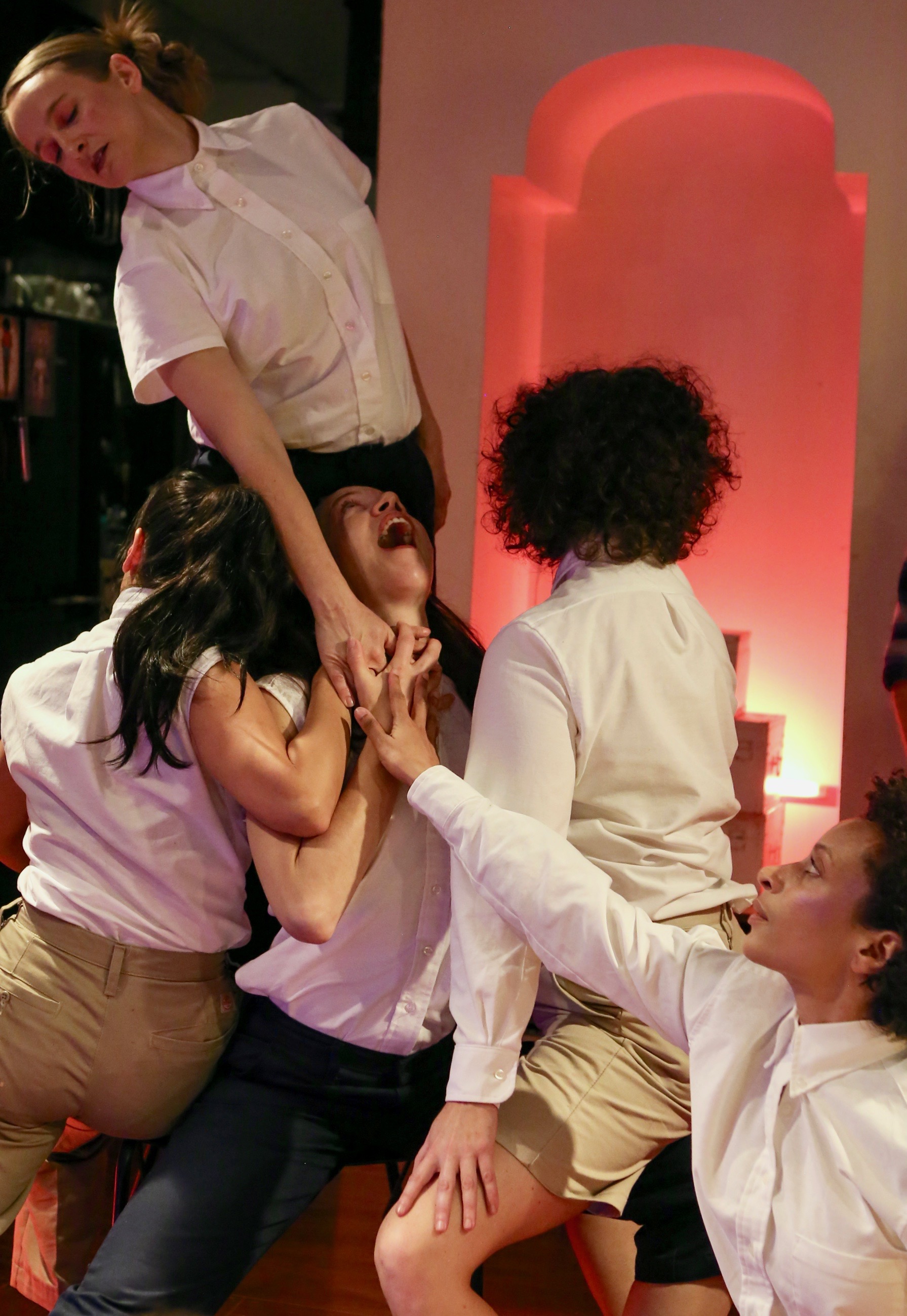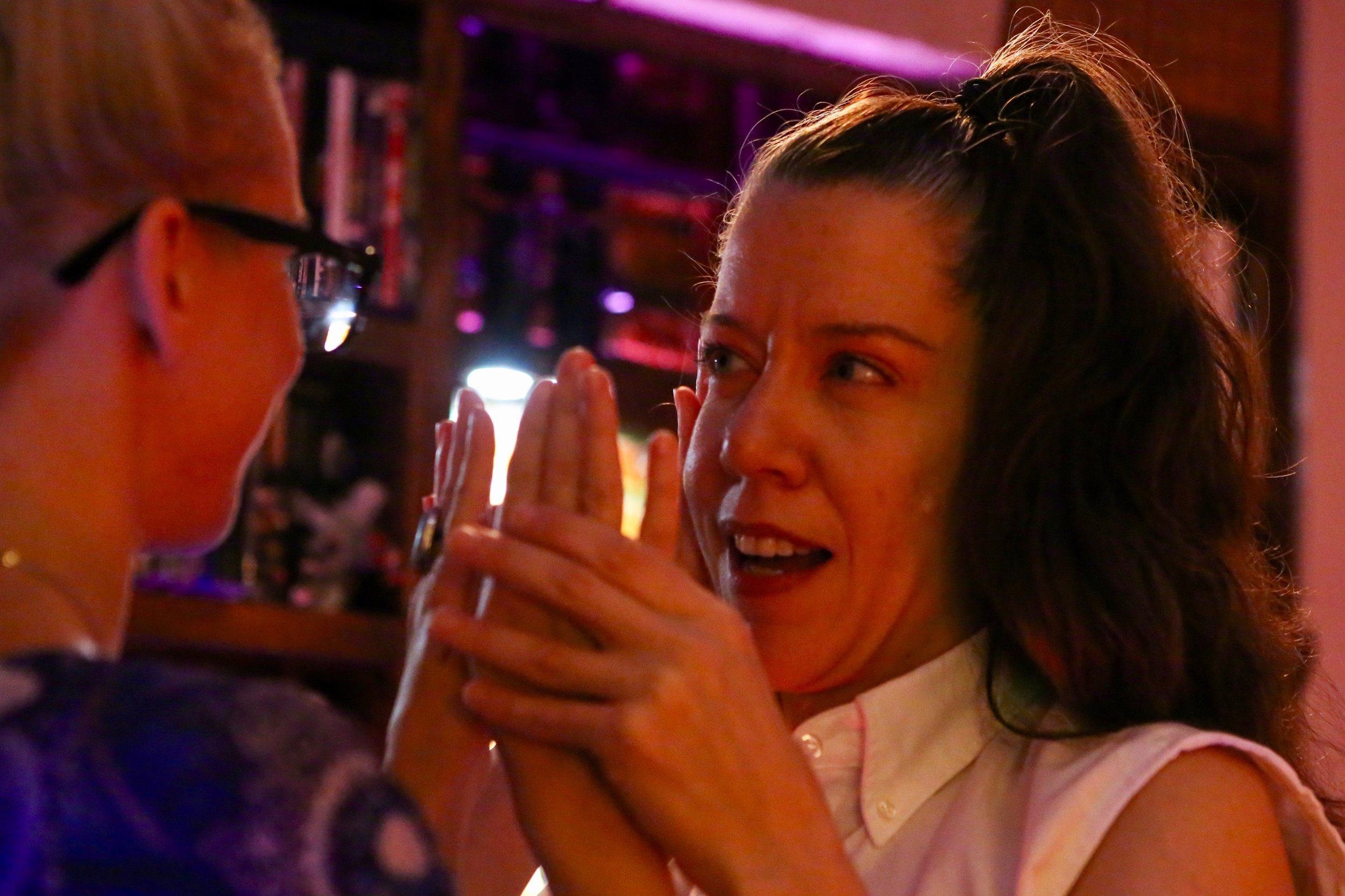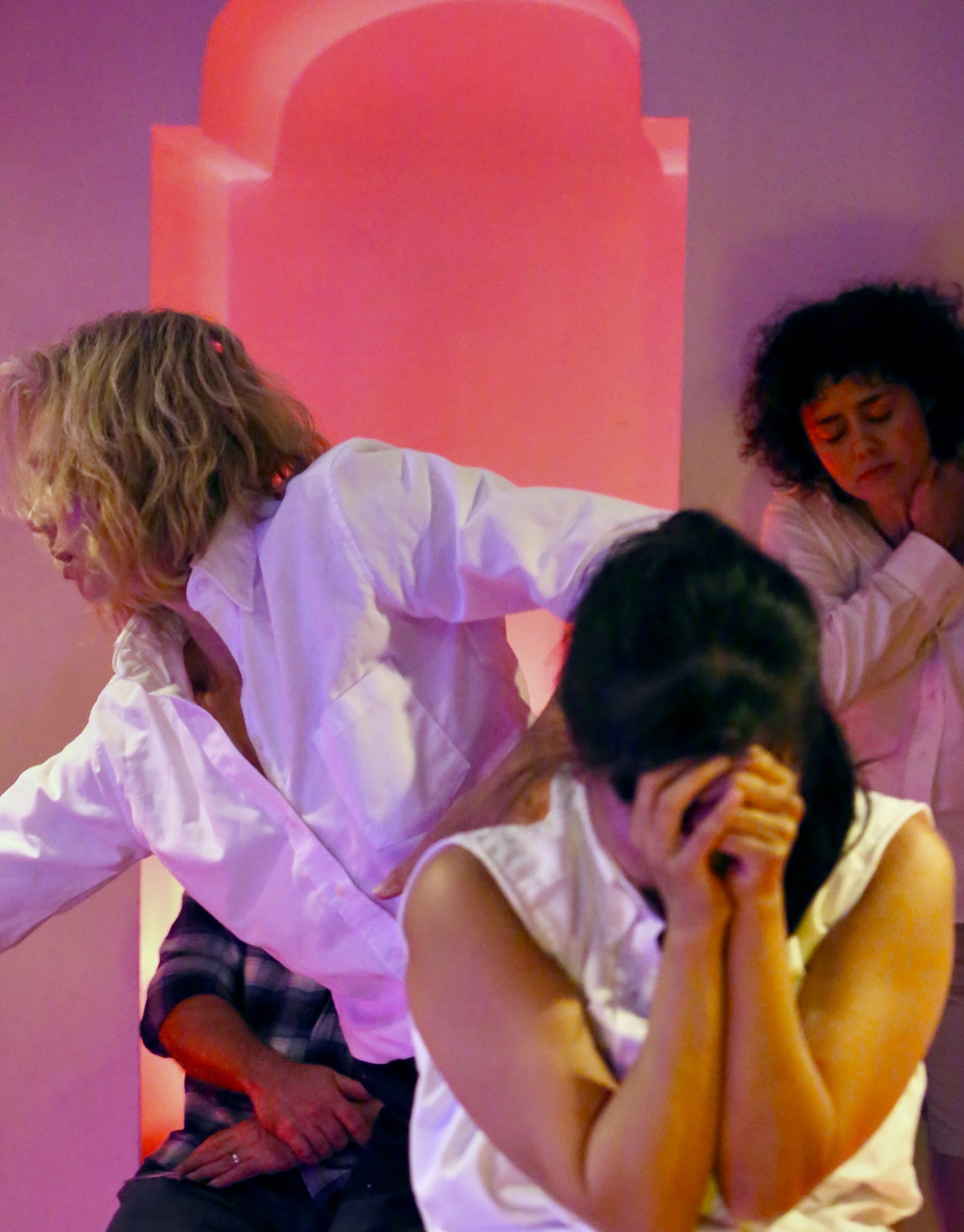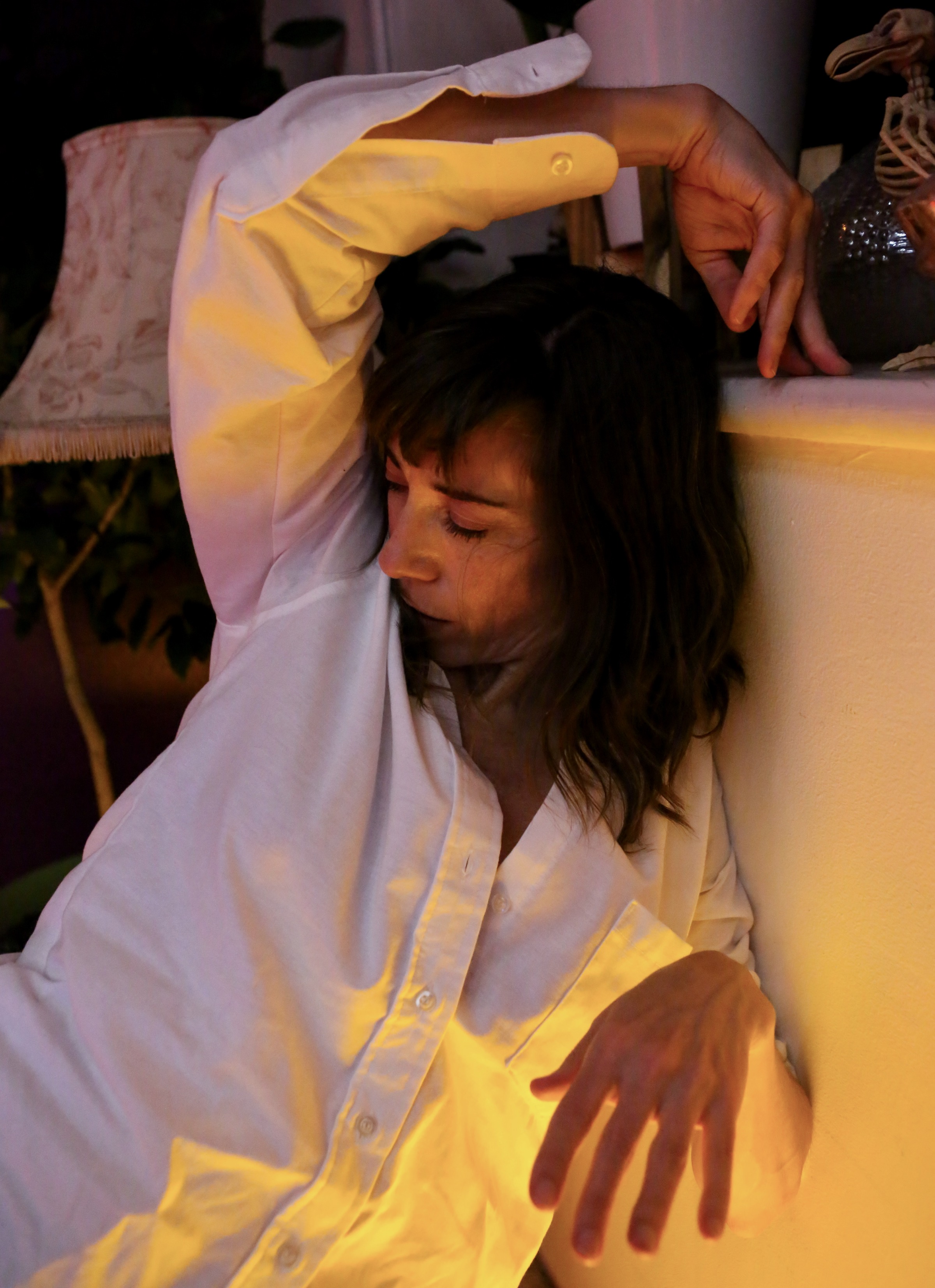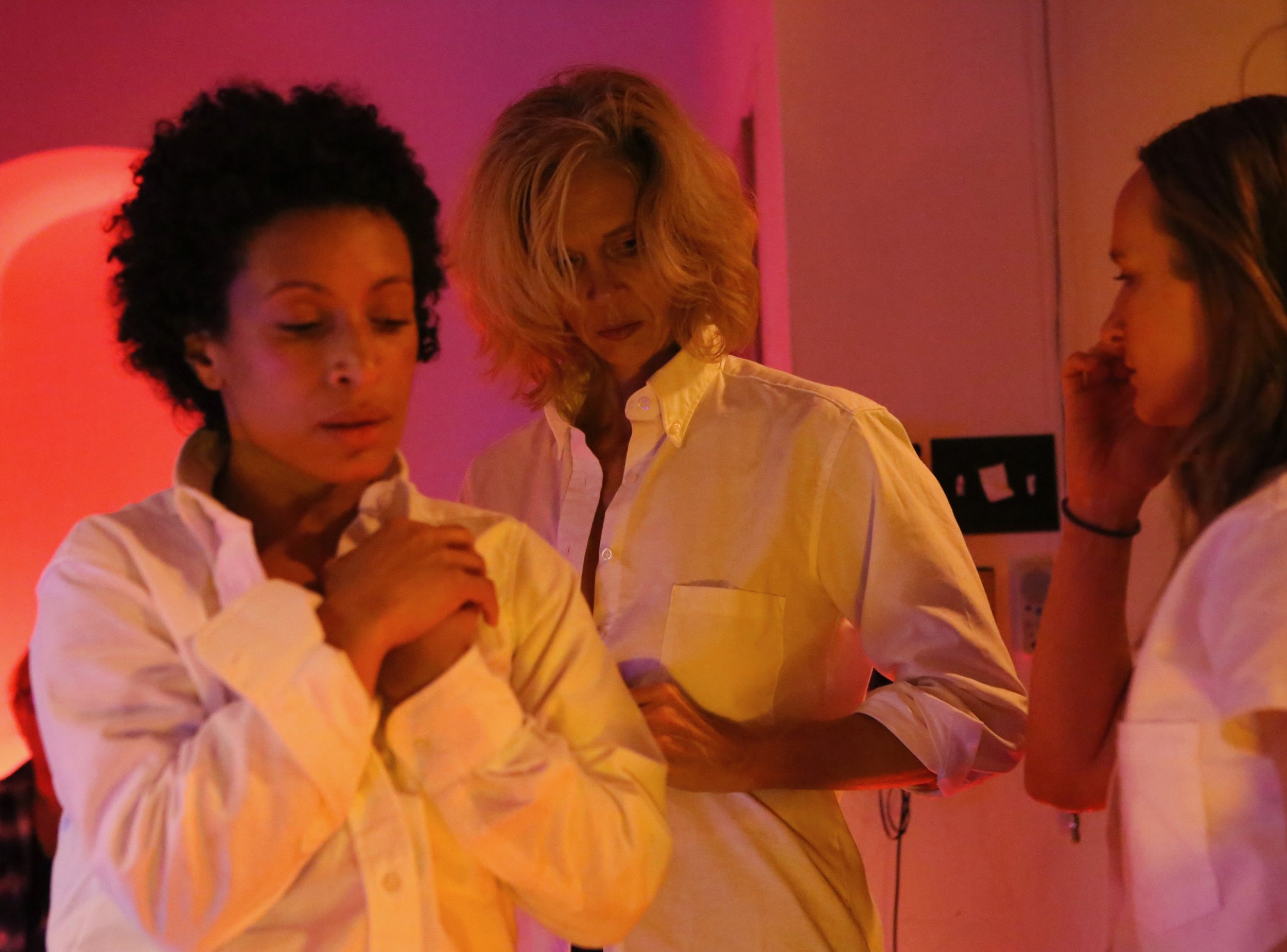 Sex Status 2.0 (2018)
MORE FEMINISM, LESS BULLSHIT
A PUBLIC PERFORMANCE EXPERIENCE INSIDE 3 PRIVATE HOMES
READ The New York Times preview
GET TICKETS HERE Oct 10-19 2019!
Sex Status 2.0 takes Simone de Beauvoir's 1949 feminist masterpiece "The Second Sex" as a jumping off point for a different take on dance performance; exploring our conditioning as women and what still needs to be uncovered, or shifted. What is authentic femininity? Where does our power lie? What are our deepest desires?
Conceived and directed by Carrie Ahern. Content generated by choreographer Carrie Ahern in collaboration with 7 performers Carolyn Hall, Kelly Hayes, Donna Costello, Elke Rindfleisch, Anne Parichon, Jennifer Chin and composer/vocalist Starr Busby. Lighting design by Jay Ryan. Costume consultant: Naoko Nagata.
This diverse group of female performers partners with door jambs, end tables, window sills and the audience in dutiful, wild, uncomfortable, funny and surprising explorations through the 'Female Gaze', 'Touch Preferences/Consent' and the 'Audience Sex/Cleaning Survey'. Sex Status 2.0 has a porous relationship with 'public' and 'private', 'performance' and 'experience'.
Sex Status 2.0 premiered in 3 private homes throughout NYC Oct 24-Nov 10, 2018.

"Sex Status 2.0" is sponsored, in part, by the Greater New York Arts Development Fund of the New York City Department of Cultural Affairs, administered by Brooklyn Arts Council (BAC).